---
ITALY

PORTUGAL
E, porque estamos na Páscoa, o Pepe foi ao Jardim de Infância de Travancinha e fez a receção da Nossa Senhora de Fátima com as crianças deste jardim, com a educadora Maria Maria José Talefe, Fernanda Nunes e com a D.ª Maria
Páscoa Feliz!

Pepe visitou JI do Carvalhal e criou um diário!
PEPE VISITOU O MUSEU DO PÃO - SEIA

Pepe e as crianças de Vila Verde - Created with Haiku Deck, presentation software that inspires;
Pepe esteve no JI de S. Martinho e como aluno criou o Galo de Barcelos

TURKEI
Bulgaria
With Pepe theater
Fornito da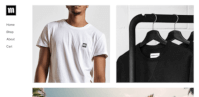 Crea il tuo sito web unico con modelli personalizzabili.