---
ITALY

Christmas is coming
SECTION 2
With Pepe to Santa Claus village
SEZIONE 3
MERRY CHRISTMAS PARTNERS
Pepe presents ... "Our Christmas Party"
WITH PEPE IN CINEMAS
Pepe and Mr.Winter
sez.3
Sing and dance with Pepe
January 27 ... Pepe celebrates with the children ...
"The day of memory"
VALENTINE'S DAY
VALENTINE'S DAY

WINTER A LOT OF VITAMIN C
Father's Day
ROMÂNIA
Scoala Gimnaziala Nr. 10, Rm. Valcea
Exhibition: WINTER ART

WINTER, my favorite season!
---
PORTUGAL
Escola Secundária de Seia
PEPE foi à Serra da Estrela
src="https://www.youtube.com/embed/8qElzH7FmRk?autoplay=0" type="text/html" width="600">
---
---
Fornito da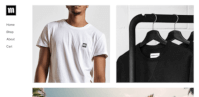 Crea il tuo sito web unico con modelli personalizzabili.