WHO WE ARE ...




We are a group of teachers from different countries,enthusiasts of eTwinning .We decided to do a project for quite a rat named Pepe, a fantastic educational mediator. !!!
IT A LY
IC ROCCO CAV.CINQUEGRANA; SCUOLA DELL'INFANZIA A.CINQUEGRANA; SANT'ARPINO ITALIA
TEACHERS - Giuseppina Mitrano- Gina D'Angiolella- Cecilia Iaiunese
Giuseppina Di Petrillo - Assunta Moscia
PORTUGAL
Escola Secundária de Seia Portugal
TEACHERS - Professores - Liliana Cruz Manuela Melo, Anabela Nunes, Maria Jose Talefe, Maria Jose Gomez, Celia Cardoso

TURKEY
Gazi Ortaokulu, Konak Turkey
TEACHERS:Ayse Küçüksümbül
ROMÂNIA
Rm. Valcea
Scoala Gimnaziala Nr. 10, Rm. Valcea
TEACHERS - Maria Tuca


БЪЛГАРИЯ
VI OY" Bratia Miladinovi"
Учител: Petranka Hristakeva

Fornito da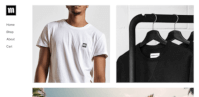 Crea il tuo sito web unico con modelli personalizzabili.